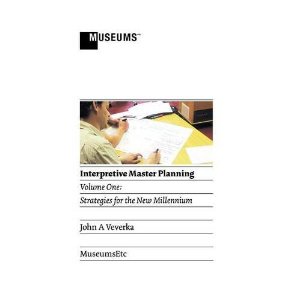 Interpretive master planning :
Veverka, John A.

ISBN: 1907697234
Pub. Date: 2011.
Call Number: AM121 .V48 2011 v.1 MAIN

Includes index.Interpreting to Visitors: Learning Concepts-- Introduction to Interpretation-- The Interpretive Planning Process-- Planning and Designing Interpretive Self-Guiding-- Planning for Interpretive Exhibits-- Planning Conducted Interpretive Programsv.1. Strategies for the new millennium -- v.2. Selected essays : philosophy, theory and practice.
Holdings: 1
Available: 1